About Us
We pride ourselves in the care that we provide to all of our residents. Our focus on health and wellbeing assures that our seniors and their families enjoy worry-free peace of mind.
Rehabilitation
A skilled team of physical, occupational and speech therapists evaluates the rehabilitation needs of each patient and designs an outcome oriented treatment program. The goal of specialized rehabilitation programs is to help residents attain their maximum potential and restore the abilities and confidence essential to independent living. We offer unique inpatient and outpatient programs with the latest rehab technologies to help our patients reach their maximum level of independence.
Visiting Loved Ones
Visiting a loved one receiving short- or long-term care in a skilled nursing facility can be a confusing, difficult and uncomfortable experience due to the unfamiliar environments and the realities of facing the aging of a loved one and others.
The well-being of patients and residents depends on family involvement and seeing familiar, caring faces. Family visits are one of the highlights in every patient's or resident's life, and these visits provide him or her with positivity, encouragement, hope and happiness that is invaluable to the processes of healing and living.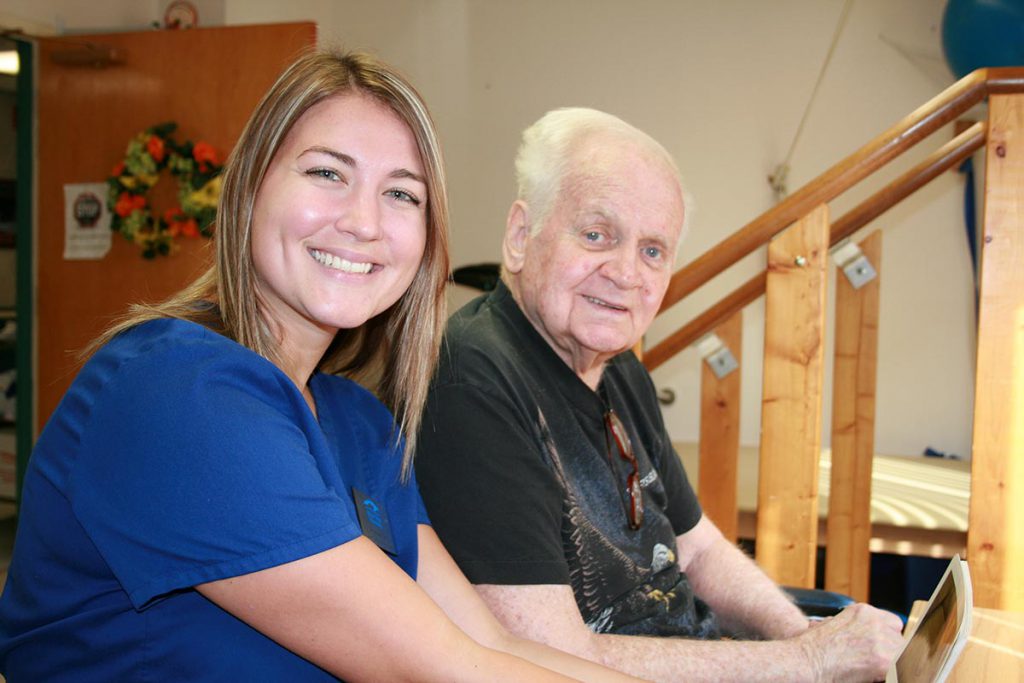 Therapy
Physical therapy fosters each patient's independence and enables functional mobility skills following acute or chronic disease processes. This is accomplished through individual evaluations and treatment plans that address deficits through customized interventions.
Occupational therapists work with patients to achieve independence in activities of daily living. Therapist help patients refine their motor skills, hand and upper extremity function, and bladder and bowel control for incontinence.
Speech and language therapy helps patients improve their communication skills in speaking, problem solving, reading, writing and verbal expression, and resolving, problems with swallowing.